Ask the experts
Here is a selection of Q&As from Your East Midlands Wedding magazine. If you would like your question answered by our experts, please email it to editor@youreastmidlands.wedding.
To view more Q&A's on a different topic, please select one from the list below.
Hot topic: Keep calm and carry on
Local pros answer your big-day woes
---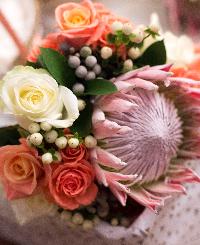 Winter blooms
Q. My bouquet needs to withstand the winter weather. What blooms can you suggest that are sturdy but stunning?
A. Ruby Adds says: Combining big beautiful hydrangea, the delicacy of white narcissus, soft gypsophila, anemones with blue stamen and brassica will create a snow-like effect. Interrupted with the intense blue of eryngium and a soft green such as eucalyptus, will form a striking winter arrangement. A beautifully delicate touch to any winter bouquet is pussy willow – twig-like with little white furry pods standing out like tiny fairylights makes it unusual and stunning. Berries are also a gorgeous addition to light up any winter bouquet.

If you fancy going less conventional, the possibilities are endless! Brighten up those grey winter afternoons with a vivacious king protea surrounded with berries and miss piggy roses and your bouquet will be unforgettable.
---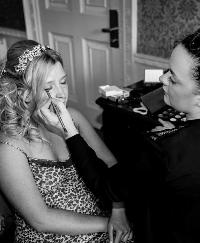 Makeover SOS
Q. We can't park directly outside the church so there's a short walk. I'm so worried that it'll rain, which will ruin my hair and make-up. Do you have any advice?
A. Adele Coxon says: There's no need to worry about hair and make-up in the winter weather. A good quality hairspray like L'Oréal Infinium will hold any style through rain or shine. For your make-up I'd suggest that you opt for a matte base and finish with a setting spray. Urban Decay All Nighter is brilliant for this – your products won't budge! Don't forget your umbrella to help to protect you against the elements too – you can never be too prepared.
---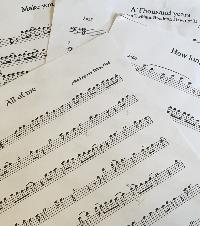 Creating the ambience
Q. Our venue's quite intimate so I want a lovely atmosphere as guests arrive and as I walk down the aisle. What do you suggest in terms of music?
A. Bethany Morris says: A solo instrumentalist will create that desired atmosphere and give guests a wonderful talking point as they arrive without being overpowering and taking up too much room. Don't feel you have to stick to classical music. My most popular repertoire this season has been pieces by John Legend, Christina Perri and Ellie Goulding, all of which sound wonderful arranged for a solo cello with an elegant piano accompaniment. Ask your supplier for a full repertoire list to see if what they're offering suits your ideas. I work closely with clients to put together a programme of music that'll be enjoyable and entertaining for guests but also in keeping with the mood of the ceremony that the couple want to create.
---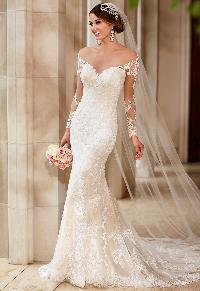 Stylishly snug
Q. We're planning a November wedding so it's going to be cold. Can you help me decide what I should wear that'll keep me warm without sacrificing style?
A. Ali Leeson says: Firstly please don't worry about the temperature. Brides rarely complain of feeling the cold, partly due to the excitement of the day and long dresses being surprisingly warm. Of course for an autumn or winter wedding a bride might want to consider a dress with sleeves. They look so pretty and elegant while lace and tulle are surprisingly warm. Alternatively, Joan Lee Ostrich Feather Boleros are fabulous and available in ivory, blush, silver and black. You can also opt for smooth feather wraps in different colours – these are lovely for your bridesmaids too.
---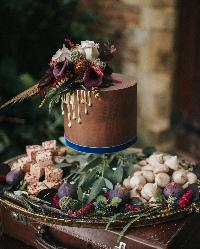 Seasonal showstopper
Q. I'd love a showstopper for our reception centrepiece. How can we incorporate our seasonal theme into our big-day bake?
A. Sophie Taylor says: One of the easiest ways to incorporate the season is the use of colour. In the warmer seasons brights and pastels work well and in the colder months bold colours such as orange, red and brown or metallics bring warmth into a design. Mixed textures are currently a huge trend in cake design and this is an ideal way to convey the seasons. Think autumnal bark or sparkling wintry snow.

The addition of sugar or fresh flowers is a great way to add to the theme by working with what's available from season to season. Spring and summer bring pastel and bright blooms, whilst autumn and winter bring more burnt tones, foliage and seedheads.

Bring the outdoors into your design with berries and fruits. The perfect addition to an autumnal-inspired design would be a petite pumpkin or squash, which is also very on-trend.
---
Contact our experts...
Adele Coxon
Make-up artist
Ali Leeson
Bridal boutique owner
Sophie Taylor
Cake expert
---