Ask the experts
Here is a selection of Q&As from Your East Midlands Wedding magazine. If you would like your question answered by our experts, please email it to editor@youreastmidlands.wedding.
To view more Q&A's on a different topic, please select one from the list below.
Hot topic: Perfect timing
Be wonderfully organised with the help of our experts
---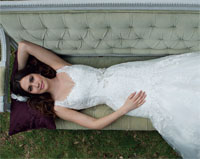 Shop 'til you drop
Q. We've just set our wedding date but it's not for another two years. Is it too early to start dress shopping and how far in advance should I place my order?
A. Simone Herrick says: A good time to start shopping for your bridal gown is around a year before your wedding. You'll then be shopping the latest season's styles and have plenty of time to allow for delivery, fittings and alterations. In the meantime you could browse magazines to start getting ideas of what you want your bridal look to be – traditional, vintage or boho for example. It's not uncommon however for brides to get their gown sorted much earlier as this helps spread the cost and allows more time to plan other things that follow, such as colour themes and bridesmaid dresses. Bridal shopping is a special experience so whether you're super organised or a 'last-minute bride', relax and enjoy it!
---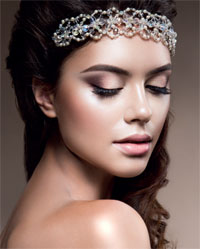 Bridal best
Q. What beauty regime should I follow to look my best and would you recommend having a make-up trial even though I'm pretty sure what look I want to achieve?
A. Sophie Downing says: I'd say this is the most important part of your bridal prep! Your skin creates a canvas for your make-up and without that being clear and healthy, layering make-up on top can make some looks appear worse. I'd recommend creating a skincare routine at least three months prior to the wedding, including a cleanser, serum and moisturiser every day and night, and using a face mask at least once a week.

I'd definitely advise to have a trial even if you know what you want. Choosing from photos won't have the same effect on your face – colours and styles don't suit everyone and you won't have much time on the wedding morning to change it.
---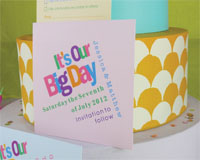 Save the date
Q. I'm a little confused about what I should send to guests and when. Are save-the-date cards a must or should I wait until nearer the big day and just send invites?
A. Helen Bell says: Save the dates are really useful if you're planning your wedding for a busy time of year such as summer holidays, or if a lot of your guests are from out of town and will want to book accommodation. The cards don't need much info on them; just your names, the date and a location. Save the dates can be sent as soon as you have set a date and found a venue. Invitations should be sent about eight weeks before the wedding to give guests plenty of time to organise themselves and for you to confirm numbers with your suppliers. I find it best to count backwards from the wedding date and use deadlines from suppliers as a final date for R.S.V.P.s. Lastly don't forget to consider the time it takes to have your stationery printed and to write them all out.
---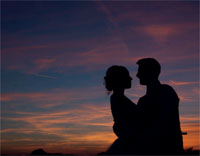 Intimate images
Q. We're going for a documentary style of photography but I'm also really keen to have lots of couple shots. Will there be time and when should that happen?
A. Paul Massey says: It's important that you send over a list of must-have photos, timings of the day and any other detail to your photographer well in advance to make sure everything gets fitted in. If your ceremony and reception are at different venues, timings will be planned around that to allow for travel time for example.

When it comes to couple shots, I tend to do these in the down time between speeches and the evening entertainment. For summer weddings this is when the light becomes softer and I love shooting at night during winter nuptials as you can be more creative with the lighting. I really like sunset shots so if the couples are open to this we can get some beautiful photos. It doesn't always work though if it falls in the middle of the speeches!
---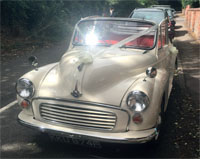 Get me to church on time!
Q. When it comes to booking my transport should I plan the timings or will the hire company do that? Our car will be making a couple of trips and I'm not sure how long they'll take!
A. Stuart Norman says: Most hire companies will take care of the timings for you as you have enough to think about on the day. All they'll need to know is the time and place of the ceremony and how many people will need transport. They will then plan the journey by doing a 'dummy run' and include time for the unforeseen traffic jams. Be sure to discuss times with your supplier to make sure they'll work and will be practical for you. Your journey to the venue should be seamless and stress-free so you can just sit back, relax and enjoy the journey.
---
Contact our experts...

Helen Bell
Wedding stationer

Paul Massey
Photographer

Simone Herrick
Bridal boutique owner

Sophie Downing
Make-up artist

Stuart Norman
Transport expert
---