Ask the experts
Here is a selection of Q&As from Your East Midlands Wedding magazine. If you would like your question answered by our experts, please email it to editor@youreastmidlands.wedding.
To view more Q&A's on a different topic, please select one from the list below.
Hot topic: Creating a winter wedding
Your seasonal questions answered
---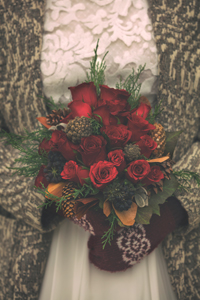 Seasonal stems
Q. What can add to my bouquet for that perfect wintry look?
A. Rebecca Roobottom says: When it comes to adding that finishing touch, you can go all-out at this time of the year – the options are endless. As well as your usual foliage, why not add berries, pine cones and twigs for that added texture. Not only will it look stunning, they'll also help to keep your bouquet sturdy in windier conditions. I love taking inspiration from Mother Nature and incorporating a little bit of the beauty she gives us for free!
---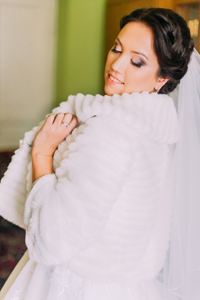 Keeping cosy
Q. We're planning a New Year wedding so it's going to be cold. Can you help me decide what I should wear that'll keep me warm without sacrificing style?
A. Michaela Chapman says: You should never have to compromise on style. Many designers offer gowns with detachable jackets or capelets. This will offer warmth while still being versatile for later on when you want to kick off your heels and dance the night away. Many of our brides love to create bespoke accessories that complement their look. Jackets and overlays can be made in any design and fabric so you could wear something that no other bride's ever worn! You should feel confident on the biggest day of your life, so always go for the gown that makes you feel like a princess.
---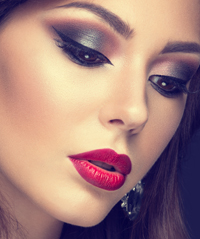 All that glitters
Q. I want to go all-out when it comes to my bridal make-up. How can I create a sparkly winter look that'll transform me from every-day okay to bigday wow?
A. Beth Goode says: I always think this time of year is great for going a bit more extravagant with your bridal make-up. For a sparkly look I tend to use loose pigments on the eye to add some drama. Pigments are softer than glitter in consistency so it's more sophisticated and subtle but still makes a big impact. This along with a liquid or gel liner and lashes looks fantastic. Add a bold berry lip in these winter months, especially if you have these tones in your bouquet. If you're not comfortable wearing bold shades a glittery lip-gloss will balance out the look.
---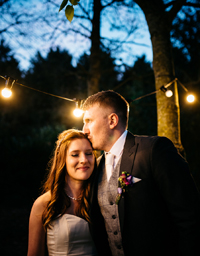 Through the lens
Q. Our ceremony starts at 3pm so there won't be much time for photos in the daylight. How can we get the best shots at this time of the year?
A. Jenny Macare says: There's nothing quite like twinkly fairylights and candles to set the mood. A good photographer will have the right kit to be able create magical images whatever time of year and they'll also be able to find different settings for indoor shots too so don't worry.

If you brave the outdoors you could give sparklers to your guests to create different confetti or group shots, or why not use the ambience from the venue's exterior lighting to add a romantic touch to your photos? Also off-camera flash creates pretty amazing results. You've seen those backlit, silhouette starry shots? Embrace the dark nights and pop out before your evening guests arrive for more stunning, atmospheric couple portraits and if it's raining all the better!
---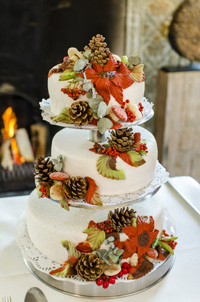 The icing on the cake
Q. I love Christmas and can't wait for my festive-styled big day. Do you have any tips on creating the perfect design for our showstopper cake that'll complement our theme?
A. Yvonne Herring says: I love a themed cake and this is one of my favourites! You could opt for a frosty blue sparkly winter wonderland look. I'd suggest an alternating pale blue and white cake with sparkly elements such as snowflakes cascading down the tiers and finish with a lustre spray to create a beautiful shimmer.

Or you could opt for classic festive colours such as deep red, green and gold. With this theme I'd suggest a white cake decorated with berries, foliage, pine cones and gold ribbon all topped off with a sprinkling of icing sugar – go for a rustic approach to avoid the cake being gaudy.

You could also have a red velvet sponge so it's red when you cut into it or a rich chocolate goes very well with eggnog!
---
Contact our experts...
Beth Goode
Make-up artist
Jenny Macare
Photographer
Michaela Chapman
Bridal boutique owner
Rebecca Roobottom
Florist
Yvonne Herring
Cake expert
---