Ask the experts
Here is a selection of Q&As from Your East Midlands Wedding magazine. If you would like your question answered by our experts, please email it to editor@youreastmidlands.wedding.
To view more Q&A's on a different topic, please select one from the list below.
Hot topic: Summer lovin'
Create a seasonal spectacular with our stellar advice
---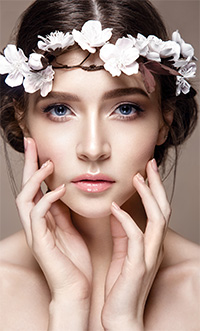 Beautiful bride
Q. I'd love a bright, fresh look for my big day. Can you advise on a good base that'll hide my shine if it's warm?
A. Chloe Williams says: The way to achieve this look starts with your skin so book a course of facials or treat yourself to some lovely skincare products.

When it comes to your make-up I'd opt for an oil-free primer to achieve a smooth finish and help combat the oil. You need to bare in mind that if the sun's out you need to be wearing an SPF too.

Laura Mercier has some great foundations to achieve a dewy, higher coverage look and they also have the oil-free option in most of them. I'd also suggest using blotting paper. Keep using it throughout your day to pick up any excess shine.
---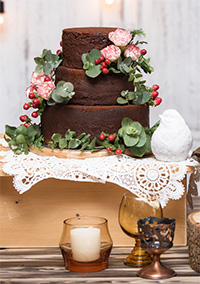 Hot chocolate
Q. I'd love a chocolate cake for our special day but not sure that's a good idea in the heat. Is there a way that I can still incorporate chocolate into our sweet treats?
A. Helen Houlden says: If you choose a chocolate cake in the summer, whether ganache or with decoration, the best advice is don't have it in a marquee! If you're indoors and there is air-conditioning it's not a problem. Be sure to keep it out of direct sunlight though as that'll melt the chocolate whatever shape or form it comes in. If you have it covered in sugarpaste it'll be absolutely fine and will also keep for at least three weeks so you can enjoy it for a while after your special day.
---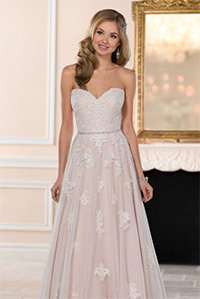 Romantic style
Q. I'd love a floaty whimsical dress for our August nuptials. Which designers and collections would be best for me to consider bearing this in mind?
A. Ali Leeson says: This Stella York design's a great example of a floaty, whimsical dress. It has a structured bodice, fabulous lace detail and a wonderful skirt that'll fall beautifully over your hips. It's available in ivory, café, sable or white and can be worn with or without straps.

When it comes to the style, think very carefully about wearing sleeves during the summer months. They look lovely but are surprisingly warm to wear and you can't take them off if you get hot. Perhaps think instead about a chiffon shrug or a lace front-to-back jacket as an alternative. I'd also suggest wearing a hoop under your dress to keep the layers from around your legs to help you to keep cool – even with a heavier fabric like satin.
---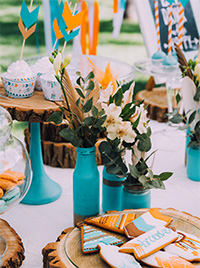 Wedspiration
Q. I love the idea of a festival wedding and can't wait to get creative with the décor but I'm not sure where to start. Can you give me some ideas that'll bring the theme to life?
A. Juan Joubert says: With this theme, it's all about adding fun and colour. Don't be afraid to explore and experiment with ideas. I'd suggest you start a storyboard and let your vision unfold. Look at websites and wedding magazines for some festival inspiration and put them in your journal. That way you'll see your ideas on paper and will be able to recreate or change your mind on the look you want to achieve.

If you're falling short of ideas, it's always worth having a consultation with a professional wedding planner. Not only will they be brimming with ideas, they'll also be able to take the stress out of the organising allowing you to sit back and enjoy it.
---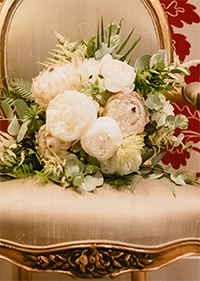 Blooming boiling
Q. Can you advise on the best flowers for summer weddings? I want a seasonal look and blooms that won't wilt in the heat.
A. Jacqui Scothern says: Go for flowers that have a strong stem and grow abundantly throughout the summer months. Sunflowers, orchids, roses, protea, gypsophila, calla lilies, gerbera and succulents all stand up well in the heat. Choose these stronger blooms as the main focus for your designs. Foliage such as olive branches, eucalyptus, rosemary and lavender are perfect for adding interest and scent. If you're in love with peonies, hydrangeas and cottage garden flowers don't despair, these can still be incorporated into your centrepieces and with their own supply of water, they'll look perfect all day long.

The key to keep your bouquet looking gorgeous as you walk down the aisle and on your photos is to make sure that it's placed somewhere cool and in water until your ceremony.
---
Contact our experts...
Ali Leeson
Bridal boutique owner
Chloe Williams
Make-up artist
Helen Houlden
Cake expert
Juan Joubert
Wedding planner
---