Ask the experts
Here is a selection of Q&As from Your East Midlands Wedding magazine. If you would like your question answered by our experts, please email it to editor@youreastmidlands.wedding.
To view more Q&A's on a different topic, please select one from the list below.
Hot topic: Keep calm and carry on
Local pros answer your big-day woes
---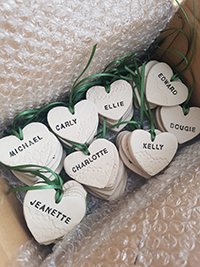 Personalised keepsake
Q. We're trying to decide what favours to get for our guests. We don't want something edible, as I'd love them to have a keepsake from our day. Do you have any ideas?
A. Charlotte Hupfield says: Why don't you opt for something like a personalised ceramic favour? They make beautiful keepsakes for your guests to take home and also double up as your name place settings. I offer them in different shapes but hearts are the most popular. Real flowers or lace is pressed into the clay to create a gorgeous design and the colour ribbon of your choice can be added to complement your theme. I can also create options for children such as fairies or fire trucks so your younger guests will be catered for too.
---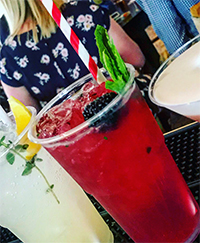 Shaken not stirred
Q. We've been to so many weddings where we have Pimm's on arrival, bubbly and beer and although it's lovely we want something more adventurous. Help!
A. Joe Handforth says: The welcome drink's part of the celebration. Specialist cocktails add an element of theatre and interaction that provides guests with a light refreshment – keeping them entertained while you have your photos taken.

You can also reflect your theme through colour or taste. Our Blackberry and Ginger Mojito or Rose Gin Garden are popular choices as they're colourful with a hint of floral. Being more imaginative with the arrival drinks also extends to non-alcoholic 'mocktails', where guests can enjoy the tipple without feeling they're missing out.
---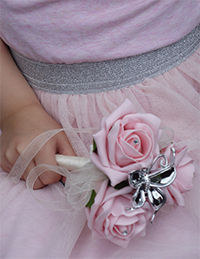 Bridesmaid blooms
Q. I love floral bouquets but I don't think my younger bridesmaids will carry them. Do you have any suggestions for alternative options for younger bridesmaids?
A. Samantha Chubb says: A three-rose flower wand is a perfect alternative to a bouquet as it's smaller, lightweight and having a thin handle makes it easier for little hands to hold.

Flower baskets are becoming increasingly popular. The baskets can be decorated with blooms that match the bride's or adult bridesmaids' bouquets and sparkly brooches and embellishments can be added to give an extra appeal. For older children pretty lace sun umbrellas are another fantastic option and if you want to keep hands totally free, add flowers to ribbon and tie them around the wrist, or attach them to a pretty elasticated bracelet. An added bonus is that they won't be put down and forgotten.
---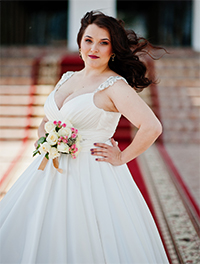 Embrace your curves
Q. I'm not your average size twelve bride so I'm really worrying about shopping for my dress. Will there be a design out there for me?
A. Jean Fox says: We believe that every bride's entitled to an amazing, positive and fulfilling experience when shopping for a dress and trust me when I say that there'll definitely be a design out there for you, no matter what size you are. At Curvylicious Bridal we make sure that every gown is available in any size and we have some fabulous sample dresses to make you feel and look beautiful. My advice to you is to gather your bridesmaids, hit the shops and embrace your curves.
---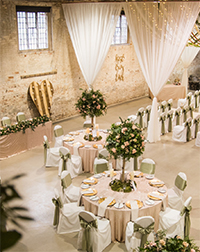 The perfect setting
Q. I'm finding the whole wedding planning process quite stressful and don't know where to start when it comes to finding the right venue. What should we do?
A. Olivia Wainwright says: Before you visit any venues, you should try to get an idea of the number of guests you'll be having, as well as knowing how much money you want to spend – imagine the disappointment of finding your dream setting, only to discover it's too small or expensive. Think about the kind of styling you'd like and find a venue that suits it. If there are a few venues that you like, I'd suggest that you draw up a spreadsheet and compare them, or write a list of pros and cons for each. It's also really beneficial to see the venue in person and meet their wedding coordinator, who'll be able to answer any questions you might have.
---
Contact our experts...
Charlotte Hupfield
Ceramic designer
Jean Fox
Bridal boutique owner
Olivia Wainwright
Wedding coordinator
---