Ask the experts
Here is a selection of Q&As from Your East Midlands Wedding magazine. If you would like your question answered by our experts, please email it to editor@youreastmidlands.wedding.
To view more Q&A's on a different topic, please select one from the list below.
Hot topic: Keep calm and carry on
Local pros answer your big-day woes
---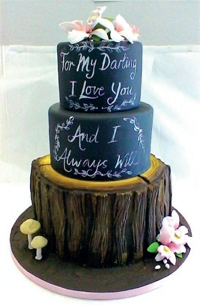 Cake debate
Q. We're thinking about what type of cake to choose but the problem is my hubby-to-be and I both love different flavours! What can we do to incorporate both choices without compromising the design?
A. Debbie Bass says: You can easily incorporate both of your favourite flavours by opting for a multi-tiered cake and having a different sponge in each – the hardest part will be deciding on who gets to choose the flavour for the largest tier.

The design shouldn't have to be compromised in any way. Your cake supplier will be able to add beautiful handmade sugar flowers, bespoke bride and groom toppers and accents of your wedding theme, whether that's colour, design or accessories and you'll still have the flavours you both desire.
---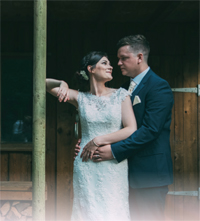 Say cheese
Q. Our guest list is growing by the day so I'm concerned that we won't be able to capture all the special moments with so many people and so much going on – what would you advise?
A. Jonathan Flint says: Guests lists do tend to grow from the early days of planning and you always feel that you have to invite the long distance relatives that you haven't seen for a while. To be sure that all the special moments are captured I'd suggest you opt for a two-photographer package, which is very popular amongst couples with larger parties. This allows you to get two different angles on the ceremony and one photographer can concentrate solely on candid shots of the guests whilst the other focuses on the bride and groom portrait images. Good pros will blend in and shoot from a far, capturing every special moment.
---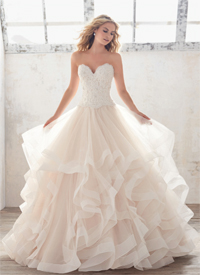 The long and short of it
Q. I'd love a princess dress but I'm really short and I'm worried I'll be swamped. What style should I steer toward to suit my tiny frame?
A. Helen Dickson says: Your wedding dress should reflect your personality so if you've always dreamed of wearing a princess-style wedding dress then you should go for it. It doesn't matter if you're petite, as long as your gown is in proportion to your body shape it'll look fabulous. This style can really enhance your figure by pulling in at the waist giving you an hourglass shape. Wearing a hooped petticoat can help you feel less swamped as it keeps the dress away from your legs as you walk.

If you really don't feel this style's right for you then I'd suggest a mermaid or fish tail to make you look taller. The flare of the fishtail should come from your knee, with the curve of your hip tightly fitted. Strapless dresses look great on a petite frame as an illusion top or wide straps can make you look shorter in the body. Spaghetti straps also work well, especially if they are crossed at the back.
---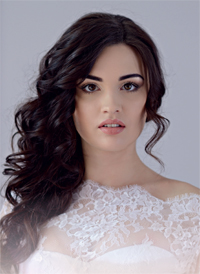 Flawless look
Q. When I get stressed the skin on my face tends to go dry and blotchy. What can I do beforehand to look after my complexion and what can I use on the day to hide any blemishes?
A. Sophie Downing says: When it comes to treating your skin I find oils are the secret. I'd advise to mix them into your moisturiser and massage into the skin. An amazing treatment for dry and blotchy patches would be pure aloe vera gel mixed in with oils and moisturiser to really calm and nourish the skin.

Mix this up the night before and apply thick layers to your face like a mask, letting it fully dissolve and soak in through the night will work wonders.

On the day, the best way for hiding blemishes would be to apply your concealer under and over your foundation making sure it's fully blended and sealed with a translucent powder.
---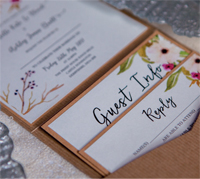 Getting the wedmin right
Q. We're getting married in six months and I haven't sent out my save the date cards yet –have I left it too late?
A. Sophie Stew says: I'd recommend sending save the dates out 12 months before the day, however they aren't a 'must' and in this case, due to timings, put the money towards your invites instead as these should ideally be sent six months before so you're right on time!

When sending out your invites, you should consider your RSVP date carefully. This should be based on the information you need to pass on such as final numbers, menu choices or even music requests. Usually, suppliers will require these details six to eight weeks before your big day, so bear this in mind. Don't forget about your stationer too – we'll need your guest's names, menu choices and final details eight weeks before to get your name place cards, tableplan and order of services ready in time.
---
Contact our experts...

Debbie Bass
Cake expert

Helen Dickson
Bridal boutique director

Jonathan Flint
Photographer

Sophie Downing
Make-up artist

Sophie Stew
Stationery designer
---